Alright, we're doing something we've never done before, we're going to have the live show with Chris Harrison walking us through what's going on our screens with a special guest….we have Rachel and her boobs! Her girls are on full display and look like they aren't being held in by anything. She's in a skin-tight dress that doesn't look like it'll be comfortable to sit in, let alone sit there for 3 hours.
Before we can jump in, we hear that our old douchebag Bachelor Juan Pablo is now married, so that gives me hope, if he can get married, there has to be a guy out there for me, as JP says "Ettttss oooookay"
Finally, we're getting back to where we were 2 weeks ago. Remember how we were left with a "To be Continued" before the Finale…this is the first finale we've had with 3 guys going into it an will have 2 rose ceremonies.
We have Rachel and Peter that are at the crossroads of him not knowing if he's ready to propose at the end of this or not. She cries, he's in a way happy to see her cry because it shows she cares for him. They are going to just keep forgetting the fact that neither of them are going to bend on this very important topic, and will go ahead and forgo their individual rooms and go to the fantasy suite. We see them the next morning and they're happy and cheesy and talk about how their night together made everything better and after seeing Peter shirtless, I could see why.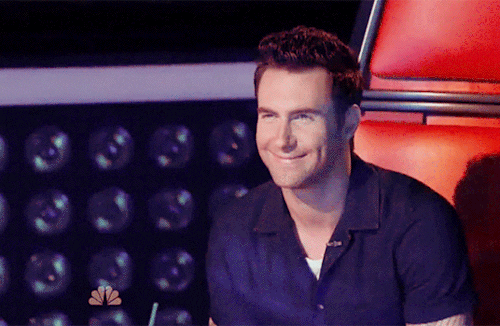 Dear Lord, I forgot that Bryan still has his overnight date to go….he greets Rachel and has his button down shirt basically only covering his naval and that's about it. He's pulling a full David Hasselhoff here. They get to do a winery thing like Peter & her did. They are sitting there, and Bryan is attempting to talk to her and he is such a player. He's saying all the right things, but she's not giving him a whole lot to go off of, so it just shows that he knows what to say and how to say it, but I still don't buy it.
We know have Chris & Rach talking in real time and Rach is talking about how Peter has a way of getting in her mind that the other guys don't have. She's not able to compartmentalize her relationship with him, like she can with the other guys. That my dear, tells me all I need to know…you should choose Peter, but we all know you're going to go with the attractive, player safe pick Bryan.
Believe it or not, Bryan and Rachel decide to forgo their individual rooms and go to the fantasy suite.
Rachel tells Chris Harrison on the "live" show that the overnight dates were so important because she had a list of questions in true lawyer fashion that she wanted to ask the guys. Questions she still had, questions her family had, thanks to Mila Kunis & Ashton Kutcher she was asking about credit scores and background checks, which I'm sure Mila & Ashton are so thankful that she took their advice, for those of you that don't remember they told us that the guy who Rachel ends up with, is not on their group date and they were correct! Here are the guys who were on that date, non of our final 3
Dean—smiley guy (once you go black you never go back)
Jack—Jack Stock lawyer
Jon—tickle monster
Blake—aspiring drummer who talked about all the sex he gets and how "BIG" he is
Iggy—the running commentator of the season
Kenny—-pro-wrestler who has the adorable daughter
Fred—she was his camp counselor
Lucas—-WaBooom
Alright, Rose Ceremony time and dear Lord this is a real unfortunate choice of an outfit for Rachel. The orange dress is fine, but then there are large sequins or clips or something all down the arms that do not look comfortable at all.
Bryan gets the first rose and no one should be shocked by that
Peter gets the second rose, the guy that Rachel thinks is ready for marriage even though he doesn't think he is
She says that Eric is not ready for marriage even though he says he is. Eric is such a gentleman and my heart breaks for him. He has grown up so much on this show and has opened up to all the experiences that life is offering him. He is going to make some girl a very lucky lady and is going to have a better life and give his future kids a better life than he ever had. There is no bitterness or hate at all in his goodbye. Also, there's not really tears from either of them. Eric is sad, but still Eric about it.
Harrison tells us that everyone in the room was shocked that Eric went home, were people really shocked by this?!? I think you could always tell it was going to be Peter & Bryan as the final 2, you know it from the lazy editing job this season.
Since Eric wasn't able to be on the Men Tell All, we get him to come out now and talk with Rachel on the couch with Harrison now. He has grown out a full beard. He asks how she's doing, how her heart is, if her heart is happy. He talks about how tough it was to hear that Rachel loved him, but then he had to leave right away. He was locked in and ready to propose and was ready. Their progression was good, but there was her relationships with the other guys. Goodbye Eric, I enjoyed watching you dance into our hearts during the Bachelor finale and here you are on the Bachelorette finale, you did it!
Bryan gets the first final date. Him & Rach are going to go on a hot air balloon ride where they can look at scenery and make out. During their night portion of the date, Rach talks about how he's been the most constant/consistent guy and he says all the right things at the right time, but I STILL do not believe him. What meaningful conversation have they had?!? Is he movin to Dallas? What are they gonna do? He gave her a Spanish/English dictionary, that's just words for them, pretty sure we have wine, bikini, hot-tub, rose and kiss in there and  that's all they need.
Peter gets the first one-on-one date of the season as well as the last one-on-one date of the season. Rachel & Peter are going to explore a monastery for their final date in the mountains and just enjoy the beauty. This is something that they are both enjoying and I really do not think Bryan would enjoy this at all, it's not flashy enough for him.
They have a conversation with a monk, where he is trying to reassure them that they shouldn't break up over a little thing. Peter talks about how engagement and marriage are forever.
We have to have the engagement talk again and Peter talks about their future and what their life could look like. Peter has no fear of marriage and looks forward to in life. Marriage doesn't scare him, but multiple marriages or proposals scares him. He's willing to give you a commitment Rach, but he wants you to give him a commitment too. You're the one holding all the cards here, and he has no idea where he stands with you.
I think it's commendable for Peter to be so honest and refreshing in his views and values. He's not going to propose because ABC and Neil Lane want him to, he wants to know that the girl he's proposing to is only dating him and they've been together for longer than what 72 hours total over a 7 week process with 29 other guys and I love him for this!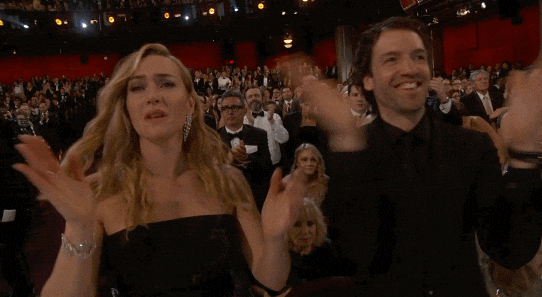 Rachel tells us in her interview that she was very vocal about needing a proposal….so basically she wants to bully him into a proposal though she knows where he stands. I'm confused, he's been very open and honest in his thoughts, so I don't know why she thinks he'll just change his mind here when you haven't gotten rid of Bryan and given him a reason to change his mind.
Peter tells her that he loves her, and that has been reaffirmed today, he does love her and wants to stay with her and not say goodbye, but he's not ready to propose to her tomorrow. She is angry and confused at him, because he'll fantasize their life together, but she is angry he won't take the steps right now. At this point, she's selling out for everything just to get the proposal. She doesn't care how she feels about someone, as long as she leaves here with a ring. Without a ring, she "lost" and it would be a failure. Peter is laying it all out there and being so honest and holding onto his values and she wants him to compromise them.
Peter throws it back at her and asks if right here right now can she answer the question that he's the man she wants to spend the rest of her life with. She's crying and looks over to the side where the camera/producers/interns are all at and tells him she can't answer that right now. He asks why not and is cryin and she says she can't….and that ladies and gentleman is where I'm on #TeamPeter, why does he have to lay it all out there and not get anything back…and with my favorite Bachelor Ben Higgins breaking the rules and telling 2 girls he loves them during the show, I know Rachel could break the rules, but she is choosing not to do so.
Peter tells her that he wants to propose when it is the correct time, however he would sacrifice that and propose to her tomorrow, if she chooses him, he'll choose her! That's what she wants….but now she's all mad and saying that she doesn't want him to feel pressured into doing this, yet that's exactly what she's been doing all day and there's no way to come back from this, so they end up breaking up, though you can tell neither one of them wants to do this and they're both devastated by it.
My favorite line that he threw out was that she can find someone else and "enjoy a mediocre life." He will give her the world. Peter also tells her that she thinks they are both going to regret their decisions, and she knows where she can find him if that is the case. He helps her with her coat and they hold hands to the door, hug it out, kiss it out and both are very distraught over this…..the way she kisses him goodbye tells me she loves him, she keeps kissing him, says she can't say goodbye and runs into his arms again. This my friends is the love she's looking for, but she's going for the safe choice in Bryan and in a season that I've loved every move Rachel has made, this is her biggest mistake and one I saw coming for weeks and it still breaks my heart it came to this….she's sobbing walking away, Peter rips off his sweatshirt and is sitting on a dresser in a white tee, also crying, and whispers to himself "what's wrong with me" and I'm done….that is a heartbreaker. NOTHING is wrong with you Peter!!!!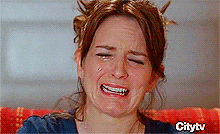 Harrison is now live with Rachel in the studio and Harrison tells us that he's seen lots of breakups in the last 16 years, but that was a doozy. She gets pretty defensive and angry at Peter for not wanting to build a future with her. Harrison points out that they didn't actually say goodbye and he isn't sure it was a breakup. The kiss, the tears and she cried her eyelashes off and Peter has been watching this backstage and they are going to talk.
Rachel tells us she's not ready to talk to him, which again points out to me that he's the one she should've ended up with, but then again how often have they chosen who I'd choose, but maybe that's why they break up so often!
Peter comes out to a big ovation, he hugs Rachel and looks real uncomfortable. You can tell that she has shut down her emotions and has her guard WAY up. Peter is emotional and honest yet again. Rachel is in lawyer mode and is going in for the kill by telling us how confused she was, and we're rehashing everything that we just saw on our television screen that ended with both of them in tears and breaking up.
Rachel talks about how the editing made it seem that everything was about them not proposing, since she rehashed that part the first time she sees him in 3 months, it makes me think that is the focal point of their relationship. Rachel seems bitter and scorned about this all even now.
Peter really points out how little time they had together. They had their first one-on-one, then he got the last one-on-one before hometowns, then it was hometowns, then it was meeting her family and this overnight date and then the last date they broke up on, when it's actually spelled out like that, dear Lord no wonder he wasn't ready to propose!
He wishes he could've gotten out of his head more. Rachel argues that and how he thinks and talks about how great it was for him to go at his own pace and then she tries to ruin his chances to be the Bachelor because she doesn't want to have to watch him on her television screen courting 30 girls and dating 30 girls, and if you don't think that's why she's trying to shut it down, then I'd love to know your thoughts.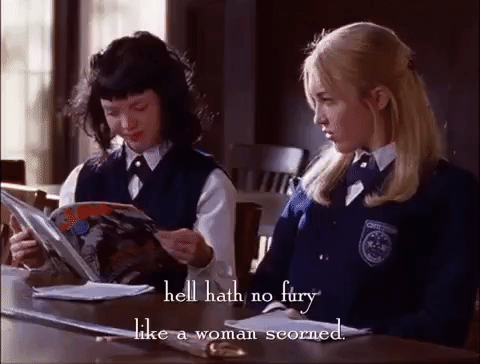 Peter talks about watching their break-up and being upset backstage and he comes out and feels attacked, but doesn't say it angrily, but Lawyer Rachel is out and wants to know why he feels attacked, she didn't attack him….though everything is his fault and he should've known better than to waste her time. He said he doesn't want to talk about how he feels attacked. He still has feelings for Rachel and he wouldn't want to change anything about their break-up night because they each stayed true to what they were thinking and feeling.
Peter gets the final words by saying thank you and he was skeptical of the process but he could get feelings and wishes her nothing but the best, and wants happiness for her (and wants to be the next Bachelor 🙂 —- or maybe that wasn't explicitly said, but was there in the subtext).
Alright, let's finish this season! We have Neil Lane and Bryan the player picking out a ring. We got Rachel getting dressed up in the gown, and she's still emotional about saying goodbye to Peter in her interview right before Bryan gets out of the limo by saying this may be too soon after the emotion of last night, exactly what every guy wants his fiance to say!
Bryan goes up on top of this hill to meet Rachel and pretty sure there is a tornado/hurricane winds that are greeting them. I don't know if you believe in bad omens, but the way the winds are going makes it seem that this may not be the best thing. I don't know why Rachel even did her hair because it's too wind-swept. We're not going to be able to hear what he's saying to her in her proposal because of the wind…..except he did use the words "Chemistry bomb" in his proposal….dear future fiance, do NOT use the word Chemistry bomb when you're proposing to me, unless you want to make me laugh at you, because there is no way I could hold it together. I also promise I will not use the words "my heart has never been as conflicted as it has this week" and that "I have to do some soul searching before saying yes." How come the only thing we can hear clearly of this proposal is there lips smacking as they're kissing?!? I hope that we don't have to hear this on the Bachelor next season.
Bryan gets on his knee, she freaks, comments multiple times on how pretty the ring is and this just points out again how she was after the ring this whole time, not the man and then keeps yelling out "we're engaged" Bryan got her first rose and will get her last rose.
Bryan re-proposes to her on the After the Final Rose. And now we get the cliche response of how tough it was for them to be apart these last 3 months but they're both so happy to be able to be seen in public. They want to bring their lives together but they don't know where they're gonna live, you know there are 3 cities for them to choose from, Dallas, Miami and now we get to see Bryan craving the lime-light and wanting them to move to Los Angeles…..interesting…..and believe it or not no wedding date has been set. Rachel wants a winter wedding, they aren't rushing which makes it seem it's not gonna be this winter, but maybe winter 2019.
We've got Bachelor in Paradise starting next Monday, we'll see if I end up blogging it or not, it looks like it will be quite dramatic!
Alright, we made it through Rachel's season and while I'm happy with her, I wish she would've chosen Peter, but understand why she felt she needed to choose Bryan. Here's hoping they prove me wrong and make it and that Peter will be our next Bachelor!
Until next time!
Lindsay