Before we get into this week's episode, we have some exciting news in our Bachelor franchise! We have news of Ashley I and Jared getting engaged at the Beach for this year's Bachelor in Paradise. Good for these crazy kids, they have certainly had quite the journey and you'd be crazy to think it'd ever end in an engagement, but they do have a solid friendship for a base and have already been through quite a bit, so I'm very optimistic for them and hoping for the best. If you have yet to watch this video YOU HAVE TO DO IT!
Alright, now back to the Bachelorette and Becca's journey!
We get Becca and Blake hanging out in the bunk bed room and he asks her how many kids she wants and they decide they both want to name their girls with traditionally boy names; ie Stevie and Charlie. Though she freaks out when he says 3-5 kids is how many he wants, probably because I'm Catholic, 5 doesn't seem like an astronomical number of children to me like it did to her. It's a larger family, but not completely out of the realm of possibility. It seemed weird to just jump into this convo like the episode has been going on for a long time, instead of this being the real first scene of the episode, but I tried to get in the swing of it.
As a reminder Clay hurt his wrist and decided to go home and have surgery on his wrist. And the chicken fell outta bed and had to go to the hospital. The guys talks about how scared the freak accident was and they're praying for him. Except our model who prays to God and then those people just happen to get hurt…..hmmmm I find that suspcious.
Becca gives Jordan these pair of tiny gold shorts that she'd found, he makes a joke about being the golden boy, but all I can picture in my mind is Sam from Glee when they did the Rocky Horror episode and Sam pulls it off way better: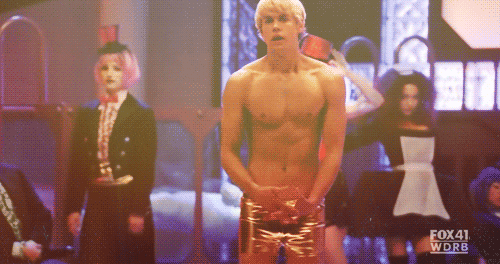 While Jordan is having his moment with Becca, there is a huge rejoicing in the living room and David our chicken walks in. He fell off the top bunk and broke his nose. He has the black eyes and she's happy to see him, as are all the guys who go and rally around him. Jordan wishes someone would've shown him a mirror because he looks ridiculous. Becca doesn't make David wait through a rose ceremony, she wants him to go and rest, so she goes and grabs the rose and goes rogue and gives it to him early. He does rub it in a little bit to Jordan which pisses me off, and just shows that Jordan and David will be on BIP this summer to keep their vendatta going…….the best is that Jordan said that David will not put him in the corner and how do you hear that phrase and ever not think of this?!?!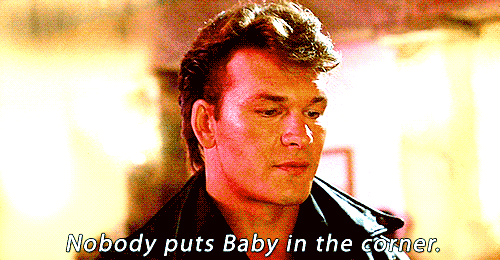 Rose ceremony time! Those with roses before:
Colton
David—chicken
Chris- Crazy Eddie guy who went on the Richard Marx date
Jason—-the guy who's name she forgot on the group date
Wills—-the guy who was hiding behind the pillow laughing so hard at the male model and chicken
Nick—-no idea who he is but he wore a track suit to the rose ceremony to show who he really is
Christon—-Globetrotter
Lincoln—-I don't trust this guy or his phony accent
Blake—-he's a top 2 or 3 contender for sure
Garrett—we haven't seen a lot from him yet
Leo—-man-bun
John—VENMO
Connor—-someday I'll remember this kid
Jordan—male model, producers are making him stay around
Jean Blanc—cologne guy
The guy who looks like the beast is going home.
Dang the cutest guy ever in the group, I think his name is Ryan is going home, he looks like a young Ben Higgins and I'm so sad he's leaving! LET HIM BE ON BIP!!!! I'm not ready for him to go home! I don't care that he didn't speak, he's so much better than half the guys still on the show!
We are leaving the mansion and the dangerous bunk beds and heading to Park City, Utah!
Becca is having a one-on-one date with Garrett, we don't even get to hear the date card. They drove in the car to a shop and street they are going to walk down and then it seems awkward because she'd driven them but then she comes around the car and jumps in his arms like she'd do if they met at the location or they were at hometowns like we've seen a thousand times.
Garrett got the first impression rose but we haven't really heard from him much since. I did hear on the Almost Famous podcast, that there is come controversy with some possible posts that Garrett liked on Instagram that could be considered racist, or at least a profile he follows has posted racist content, so it doesn't look great for Garrett especially if he makes it far on the show, it could be a bad look for ABC, especially with the Roseanne stance they took not that long ago, so I wonder if that's why his date seems cut-off and why we haven't seen much of him. Is he getting edited out of the show basically?!?
Why we need to hear about Lincoln's thoughts on the world being flat instead of round instead of seeing Garrett and Becca on their date kinda tells us a lot about what ABC may be thinking of Garrett. I think Lincoln stole this theory from Kyrie Irving a year ago.
Garrett and Becca are going to go bobsledding, we have the 2 silver medalists from the Women 2006 team. They were teammates who are now married and have 2 kids, so obviously that'll happen for Garrett and Becca since bobsledding once is the same as bobsledding for many years. They have a great time and then have to cuddle and pop the champagne.
I have to say, watching Becca and Garrett it does seem like 2 people you'd see on the streets that are just dating and hanging out. They're like your friends you see and hang out with. They go to the Big Moose Yacht club and at first try and figure out which door they need to go in, which is the most endearing thing to me because who hasn't asked that question? She tells him at dinner that he reminds her of her dad who is no longer here and he's not like anyone else she's ever dated before but it's so easy and natural.
Garrett reveals he's been married before, he was married around 25 it sounds like, and it only lasted 2 months before they got divorced, though they'd been together for about 2.5 years before marriage, so now she's hesitant and Garrett you may have just been taken out of the front runner status. However, he then confides that the girl was emotionally abusive in the relationship, where she'd tear him down but then build him up to put a wedge between his friends and family and him….and she still likes him, but she's scared with his past, but he gets the rose for now!
They get to go to the concert with Granger Smith and the rando stage with all the phones and people watching them and recording them and making out, you know just like any normal date for anyone 🙂
Jordan, Chris, Blake, Nick, John, Lincoln, Leo, David, Connor, Christon, Jason, Colton & Jean Blanc are on the group date together and Wills gets the one on one date.
The largest group date (13 guys) is going to be a lumberjack competition. Most of these guys certainly seem like Lumberjacks. They better take off their pea-coats and hope they don't break a nail.
Jean Blanc, Lincoln and Chris are not able to splice their logs. Some are able to move 400 lb logs. Our Venmo guy gets the Golden Ox and really shows his personality. He does have a great personality and is so excited by the little things, don't worry John, you don't get Becca there will be LOTS of girls lining the streets for you!
There are quite a few guys who are saying they're falling for Becca, but considering the conversations we've seen with Becca and them are not super deep and seem pretty surface level, I don't know what the feelings are.
Speaking of surface level, the only thing Becca can mention to Jordan are the gold shiny underpants, and of course he has them on under his pants. He shimmies out of his pants, has them on and Becca is laughing and also cowering into herself on the couch, much like I'm doing at home. He comes at her and she says stop, and he goes in for the kiss as she is giving him every signal of "GET THE HELL AWAY FROM ME" that you can give. She is able to laugh and that finally is the clue he needs to know to step away.
Colton and Crazy Eddie Chris are completely over Jordan and want the antics to stop and being the clown. Colton is pissed at him and watch out!
Jean Blanc gives Becca a gift of a fragrance and names it Becca Blanc and then he goes in for the kiss and she doesn't seem to be a huge fan of it. Becca is hesitant and doesn't feel like he's being super genuine and he goes and steals her again from Lincoln after she'd been stolen from me. He's somehow saying he's falling in love with her, which comes out of no where since they haven't talked about any past relationship history or had a meaningful conversation. She tells him that this seems like it came out of nowhere and she does a full-on head tilt with no words for a good 30 seconds.
She tells him that she can't say she loves him and that she sees a future so she wants to walk him out. He then asks about the gift and she says she enjoyed the perfume. He then tells her he said he loved her because he thought that's what she wanted to hear at this juncture, so now she's really confused and wondering where he lied to her and then he backtracks and confuses all of us and gets in the limo.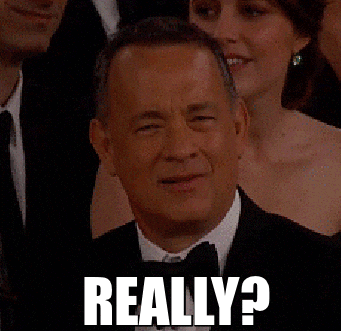 She's angry and frustrated and goes and tells the guys exactly what happened and says she is not going to be handing out a rose tonight, so they can just wait until the rose ceremony, so you can imagine how happy all the guys are. She tells them this is what her past relationship was and she can't handle a complete 180 again, she wants them to be honest and be able to tell her what they think and feel.
Wills gets the one on one date and in-case she forgets his name he has it on his sweatshirt, so she's in luck! Before Wills comes out on his date, she's having her interview and breaks down into tears and tells us she's nervous and feels off and hope he goes slow with her.
They went on this ride up the mountain and he did a great job of watching out for her and making sure she was okay and keeping an eye out for her while still giving her, her space. He is able to put her in a better mind space and switch around her bad mood, he does seem genuine and they enjoy the sunset, have a snowball fight and make out on the mountain.
Wills tells us about a girl he'd dated for 3 years before things went south. They'd talked kids, wedding venues, rings and the break-up completely shocked him. The way it'd came up was his girlfriend brought up giving him a Hall pass (he could sleep with whoever he wanted to, no strings attached) he wasn't into it because they were in a relationship. He then saw her at a place with another guy where it had been "their place" where they'd shared anniversaries.
Wills biggest fear is "Not being enough" and I just want to give Wills the biggest hug in the world. Dang you Wills, I wasn't planning on loving you, but here I am, you've wiggled your way into my heart! He gets the date rose and I'm happy and still just want to hug him, but Becca making out with him up against the wall probably makes him more comfortable than my hug/tackle would.
We're not having a cocktail party, so no time this week for Nick or Connor, we're going straight to the Rose ceremony!
Garrett—got the rose on the 1st one-on-one date
Wills—-got the rose on the 2nd one-on-one date
Leo—-dang man bun is making it far!
Colton—-not a shock
Blake—-Nebraska/Colorado guy
Jason—-dang you forget his name and he keeps getting roses
Connor—-he got no time this week, but I will somehow learn stuff about him!
Lincoln—-this guy doesn't sit well with me
John—-VENMO!!!!!! I'm loving this guy more and more!
Chris—-Crazy Eddie
David—chicken with the black eye
FINAL ROSE: Jordan
You knew Jordan was getting the final rose to get us set-up for the Chicken/Jordan 2 on 1 date that we knew was coming from the second episode of the season. There's no other reason he's staying on the show other than producers wanting/needing him and David for the ratings.
Going home without a rose is Nick (wearing a track suit to the last rose ceremony kinda did it for me) and Christon our Globetrotter are going home.
Also what in the world is with the guys doing the comb back with their hairs? It looks like a hairstyle from the 90s, Brandon Walsh would approve of: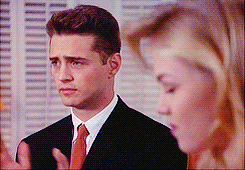 Next week we're heading to Vegas! Of course that means the 2 on 1 is going to be in the desert. Also it looks like Crazy Eddie kinda goes off the rails a little bit too…..man it'll be dramatic and fun!
In the meantime, if you have not watched Ashley I & Jared's love story that is your homework for the week!
I'll see ya next week!
Lindsay