OMG, we're less than 2 mins into the show and I absolutely cannot. Of course we had to check-in on Nick & Raven and see how their night went in the fantasy suite. Raven is a happy camper, enough where they have to show a RIDICULOUS montage of her high-fiving people, skipping, building a snow angel and just anything else that would make you feel like: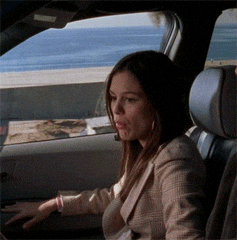 That montage just tells you the rest of this show isn't gonna be great if we need filler.
Rachel gets the next date. She's so excited to see Nick in Finland. They're doing cross-country skiing, which our girl from Texas has no clue what that means. She slips and falls countless times, but at least she giggles. They end up at a reindeer petting zoo where they feed the reindeers.
They then go into the most romantic place out there, which basically looks like an Outhouse. But it's a cabin with a fire and hot drinks. Rachel shows she should be a great Bachelorette because she is articulate and able to initiate conversation and explain her emotions.
Her single biggest fear is rejection and that's something we're going to hear over and over again next season. That she feels something but it's not going to be reciprocated. They have an honest to goodness conversation, so of course Nick has to let her go. It'd be an adult real-life relationship and he can't do that!
They then get on a sleigh that a Reindeer is pulling, and Rachel's sense of humor cracks me up again because she asks if she should call him St. Nick. He doesn't like that but I did. Can you also please explain to me, why they need to be on a slay where they lay down?
Now it's the night portion of the date. Rachel doesn't have her coat buttoned up and is showing a sliver of her belly, while Nick isn't wearing a large turtle-neck like Raven, but it is a very high-necked sweater. He really is a baby.
Nick pisses me off because he is telling Rachel to check her ego at the door and tell him what her heart says. He makes her tell him that she's falling in love with him. They make out and he seems happy for it. He then says he's falling for her 100% and that's easy to say. That's the first time he's given any sort of indication of how he's feeling with any girl.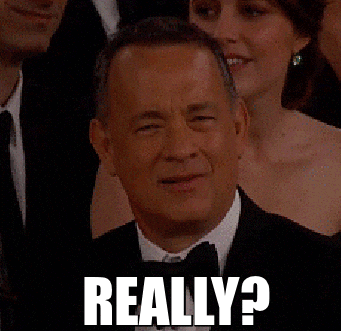 Don't we all feel like Tom Hanks here? We KNOW she's not the final 2, so why are we stringing her along? We go to the fantasy suite and we hear Rachel gushing over Nick. Why do I need to see Rachel get her heart broken? I like her already, I want to protect her from anguish and hurt and ABC is going to hurt and embarrass her before they hurt & embarrass her for 3 months on my tv this summer.
Nick makes her breakfast in the morning. Nick likes to see Rachel vulnerable, so she's so vulnerable, she wears a penguin onsie complete with a hood attached. What's sexier than that? If that is what's sexy, I'm thrilled because that is a look I can get down with!
Alright, Vanessa's time! She hasn't seen Nick in a week. It's snowing so it's fun to see her trying to fun to him. Welcome to Finland, which I feel has to remind her of Canada a little bit here.
What's more romantic, then Nick & Vanessa jumping into cold water? They then are supposed to run back and forth between the sauna and the cold water. They sit in the sauna in matching swimsuits. Nick is back with his tight ridiculously short shorts. They jump into the cold, then they do run into the sauna. They do this 3 or 4 times and Vanessa is a better sport about it then Nick is as it keeps going on. I'm impressed we don't see them slip, fall and biff it as they are running back and forth. Believe it or not, they end up in a hot tub, where they're gonna make out.
Vanessa's family is very traditional according to Nick and then Nick tells us that Nick isn't traditional at all. When Vanessa asks for examples, he's not able to give any other than keep repeating "they are traditional."
Nick then tells a very interesting story about how his first relationship was with a girl who's family was very "present" in their relationship and that eventually put a strain on Nick & hers relationship. Soooooooo basically while Nick has said family is very important to him, it's obviously only on his terms. That's probably why he likes his family, with as many siblings as he has, he can jump in and out as much as he wants and can come around when he feels like it.
Vanessa's deal-breakers are she's not going to compromise her Sunday traditions. She's not going to give that up. When she's in Montreal, she will spend 3 hours with her family.
Nick then asks her if she thinks they may be too similar because they are both so stubborn and I could see that. They each want to get their own way.
It's the night portion of the date and Vanessa points out that their conversations are always very heavy. There's not really a light-hearted moment when it comes to them. There's not really a lot of casual laughter.
Vanessa asks about what his "core values" and non-negotiables are. She asks about moving. He says he's moved a lot, but has never thought about Canada. She gets defensive and asks why. He is embarrassed to admit, but says he's proud to be an American and how can you not immediately think of this:
And she shoots right back that she's proud to be a Canadian, and that my friends is what you call a red flag and tells you that these two if they are the final two, will not be together 6 months from now.I feel like Nick feels about Canada just like Barney Stinson does on How I met your mother and I am kinda waiting for Nick to just spit this out:
What I respect about Vanessa moreso than the other girls, is that she's making Nick chase and pursue her. She's challenging him and telling him her terms and what she wants out of a man. Raven & Rachel are saying things they think that Nick wants to hear, and Vanessa doesn't really care about that,she's being herself, which is why I think she'll be the final girl.
Vanessa finally spits out that she loves him. He's very excited about it and kisses her, they forgo their individual rooms and stay as a couple in the fantasy suite.
We're ready for the rose ceremony and holy cow, Raven & Vanessa are taking over for Boobs McGee who is no longer here. I am LOVING Rachel's outfit and hope she wears it again for one of her rose ceremonies.
Nick comes out and starts bawling again. This is a tough decision and thank you all. First rose goes to:
Raven—you knew she'd get the first rose because she's so easy-going and no drama
Vanessa—not a shocker, unless it'd be the least shocking finale ever.
Nick walks Rachel it looks like to the corner of the room they were just in, but I'm assuming Raven & Vanessa are not in this room. They need a place to have a convo and it's too cold to have the convo on a bench outside. Rachel is such a classy girl, who says she has no regrets and is glad she told Nick how she feels. She has tears in her eyes, he starts crying and she cries. Nick tells her how amazing she is and how he thinks of it constantly, which is one of the most awkward break-up lines, no?!? He walks her out, they hug it out, she gets in the car, he cries some more.
Rachel's story of her life is people telling her how amazing she is and how it could've been, but then the guy not choosing her. She wants the type of Love that is best described by one of the greatest movies of all times "It Takes Two"
Alright, that is how we leave things. With Rachel always the classy one, crying very beautifully in the car hoping to find love some day. Nick is sad, but will bounce back because he has 2 girls waiting for him.
I'm sorry, but I'm not up to blogging about the Women Tell All. It's going to be lots of fighting, yelling, and girls we can't remember yelling as loud as they can to attempt to get enough air-time so the Producers may think about putting them on Bachelor in Paradise. It's also going to be the Taylor/Corrine feud and just the Corrine show in general, and I just can't.
I'm going to go on a strike blogging about the "Tell all" episode until it goes back to a simpler time, like when Trista was the Bachelorette, way back in 2003:
I hope you enjoy the Women Tell All if you watched it, let me know if I missed anything earth shattering 🙂 I'm going to rest up for our big finale next week! We got our Country loving Raven, versus our Traditional Canadian Vanessa. Put your bets in now!
Have a great week!
Lindsay