Welcome back friends!
Happy Memorial Day weekend! We have Rachel waking up and taking her dog in his cast on his front leg for a walk. She's here to find a husband even after night one.
Harrison comes in and warns the guys to be here for the right reasons and tells us we're going to have 2 group dates and 1 one-on-one date. Here's the first date card of the season! "I'm looking for husband material"
Dean—smiley guy (once you go black you never go back)
Jack—Jack Stock lawyer
Jon—tickle monster
Blake—aspiring drummer who talked about all the sex he gets and how "BIG" he is
Iggy—the running commentator of the season
Kenny—-pro-wrestler who has the adorable daughter
Fred—she was his camp counselor
Lucas—-WaBooom
They come up to Rachel in a field, while she's BBQ in a short cocktail dress I'd never wear to a BBQ but would wear to a wedding. They're getting food & drink and I notice a keg at the end of the table which i find interesting for the 9 of them, but maybe the keg is left over from the 1st night and they gotta use it.
They play some touch football and are having fun.
Then Rachel ends the game and says there's a second part of the date and they need to walk to the other side of this park. They're walking over and standing waiting for them is Ashton Kutcher & Mila Kunis, Ashton is wearing "Trophy Husband" t-shirt. Whom I love both of them and in-case you didn't know, they are legit Bachelor fans, as evidence by this tweet last year:
Ashton & Mila love Rachel and want to help her find a husband. They make the guys raise their hands if they have health insurance and a job. Some of the guys joke about how they have low standards and Mila jokes asking if they've watched the Bachelor before?!? Ashton & Mila are thrilled that they're on a Saturday date with one another & Rachel while grandma & grandpa are watching their kids. Ashton makes a bold prediction that Rachel's guy is not in this group & you know what, with the exception of Kenny, I agree with Ashton, he's the only one I could see possibly making it to hometowns. Mila tells him he needs to slow down and it's day 2 he can't make that assumption already, and he said he knew day 1 that Mila was his girl and she cracks me up because she says "somebody is definitely getting laid tonight" and this is why they're perfect for each other because neither starts laughing.
We have the guys go through a ridiculous obstacle course to see if they're husband material. It comes down to Lucas & Kenny & Lucas wins by shoving Kenny. Lucas is telling Rachel he really wants Ashton to give them a Waboom & here's another reason I love Ashton. "A what? I don't even know what that was…I'm conf…for what? Why?" Mila is trying to help Ashton get it, but he doesn't get it. Lucas yells Waboom & the guys are all just watching it and not loving it.
We're at the night portion of the date. Rachel is wearing a zip-up dress, that is zipped down to there and up to there, but she's able to pull it off. Blake tells the guys that he knows Lucas from a previous experience and Lucas has done this Wabooom act for 3 years (dear Lord, really this isn't just an ABC thing?) Lucas writes her a poem and she enjoys it.
Rachel is talking to Fred and saying that she can't get past the kid he was at summer camp. Rachel is not feeling these guys, you can tell she's bored outta her mind and is not attracted to these guys. Any body language expert will tell you that she's closed off. Her arms are folded, legs are crossed, she's not inviting any of these guys into her personal space whatsoever.
Peter gets the coveted first one-on-one date of the season. We know Peter because he's from Wisconsin and is trying to convince her all guys from Wisconsin are not douche bags like Nick! I'm not gonna lie, I like me some Peter, we'll see if I continue to feel that way after the date, but so far, I'm a fan. He could be Ben Higgins cousin when it comes to looks 🙂
So back to this boring  group date. Blake is committing the cardinal sin of  the Bachelor. He is using his one-on-one time with the lead to badmouth another contestant. Not only is he using his time to do that, he's using his FIRST one-on-one time with her since night 1 to do so. Even if this works out right now, let's be honest, this isn't gonna work out in the long run!
Blake tells Rachel that the competition pissed him off and he hates Waboom. She's confused tryin to figure out how you can get this angry about a person you just met, to find out that Blake is currently living with Wabooom's ex-girlfriend. They're roommates, because yeah that's just a weird coincidence. Waboom is a tool who is a clown and turns it on for tv & has makeup that he bought at a dept store to look good on tv.
Blake then comes back to the guys and tells Lucas that he (just happened to) come up in their one-on-one time and Blake told Rachel that Lucas is there to further his career and Blake is so happy to have this weight off his chest. I'm so over both of them.
Dean, smiley guy is able to get Rachel to warm up. They are laughing and joking about what did Ashton & Mila say and the advice they gave. Rachel did bring up the first night that they met on the After the Final Rose and that she loved his "I'm ready to go black and not go back" line, she said the only thing was is that she was hoping to use that line on the show on a guy, but it was stolen from her, but she loved it and his confidence. You can tell there is legit chemistry between these two. In his interview he talked about how they kept it pretty surface level for right now, but he made her laugh, she made him laugh, but he's wondering if he blew it by not going in for the kiss and that just endeared him to me some more!
Kenny gets his moment with Rachel and he's talking about his daughter and how he loves her and wants to bring someone in the circle of him and his daughter. She's not as open as she was with Dean, but she's not as closed off as the other guys.
The rose is going to Dean and he's thrilled. He walks her out which is a nice move that I don't believe we've seen and if we have it's been a long time, guys take note, this gives you a lil extra time alone with the lead. He walks her out, gives her a hug, jokes about how she could see him at the next group date or one-on-one and she teases him about being greedy, and then he goes in for the kiss by the car, and he doesn't eat her face off when he kisses her and I'm officially a Dean fan ladies & gentlemen.
Peter & Rachel are joined by Copper, Rachel's dog and it seems he passed the test of the dog loving him. They flew to Palm Springs and they are at Bark-fest. There's a pool for the dogs, smoothies, etc. Peter & Rachel are lounging in an inflatable pool watching Copper run around. They are having a real honest conversation and this date looks like a semi-typical first date. They're talking about would she move away from Dallas, he's willing to move from Madison. They have a dance party & Peter picks up Copper since he still has his cast on and dances with him in his arms & it's pretty adorable.
We're at the night portion of the date. Rachel's first question is asking him how his parents feel. He said his dad never watched the show before, but started watching it and loved Rachel and became his biggest fan in this whole thing. Then they make a joke about their teeth since they each have a gap between their two front teeth. They talk about how it adds character and Rachel says something that to me makes it seem as if ABC was willing to get rid of her gap, but she shows how strong she is and confident in who she is because she is okay having this gap as it gives her character. Rachel talks about how what Peter brings to her experience so far is romance.
These two are having a deeper conversation in their first date than Nick ever had with any of his girls, and I'm sure a deeper conversation than him and Vanessa have still had.
Rachel talks about how she hates this question and gets it a lot, but is gonna ask him "You're so great, how are you still single?" He talks about how he's been broken-hearted before and after his last relationship it left him confused so he went to a relationship therapist and it helped him a lot and is helping him now be calm in his thoughts. Her response, is "you're scaring me" which is generally not a response you want when you've just told someone you've went to the doctor to work on yourself, so he gives her this look:
She saves herself and the situation by saying after her long term relationship didn't work out she knew things weren't working and she needed to fix herself, so she went to a therapist and it was the best decision she made that year and it got her to the point where she is now and it scares her to hear him articulate what she was thinking/feeling. He confirms it's a good scary and she verifies, yes, good scary. With that she gives him the rose because she feels drawn to him, he completely exceeds her expectations and she's extremely hopeful and that's a huge deal because she's a very skeptical person. She goes in for the hug, and she won't let him go and is looking up at him, he gets the hint and finally kisses her. She never gets butterflies, but she gets butterflies with Peter and is going with her gut with Peter and it didn't disappoint her. She admits to being a smitten kitten with Peter, and dang, I'm a fan of Peter too, which is great because Rachel deserves great guys.
Second group date card: "Swish"
Will
Jamie
Diggy
Alex
Adam
Lee
Matt
Eric
Josiah
DeMario
We're going to be playing basketball. Kareem Abdul–Jabbar comes into the gym to help the guys out. Rachel talks about how her eyes are on DeMario, he dunked on Rachel and he's cocky, but there's a part of Rachel that likes that. We have an audience in this gym that are going to watch the guys play a game.
We see Rachel meeting all of these poor saps who had to sit through one of the worst pick-up games of all time. After the game is over they get to take pictures with her, tell her they're happy it's her. Then we get a girl who wants to sit down with her and have a chat on the bleachers.
She says she saw last week on the After the Final Rose that Rachel met a few of the guys and boy was she shocked when one of the guys Rachel met was her boyfriend of 7 months. Rachel asks who, but you know at this point it's one of 4 guys and chances are it's not Dean or Blake or she'd had been on the other group date, so it's either Eric or Demario.
Believe it or not, it's Demario. Which the Producers had been setting that up all episode. Plus we'd heard from some of the girls from Nicks' season who were wishing Rachel well that DeMario wasn't here for the right reasons.
Rachel is tryin to figure out how they broke up. The girl said they actually never broke up. He still has the keys to her apt and it went from them hanging out, to him all of a sudden not stopping by or calling and she hadn't gotten in touch with him in 3 days and she turned on her tv and all of a sudden there he is: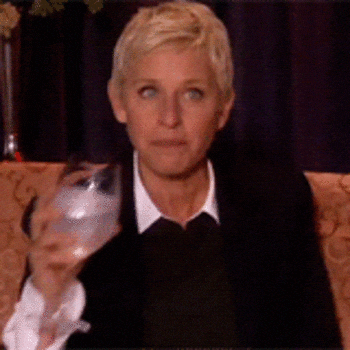 Rachel is shocked and doesn't know what to say. Rachel goes back and grabs Demario. He probably thinks he's getting a rose. He's talking to her as they walk outta the locker room and is doing his moves. Ex girl stands up, and gets his attention by saying "Karma's a bitch isn't it Demario" he goes with "OHHHHHHHH" and then realizes that's not the right move and tries a new approach of "Who's this?"
Demario said that they were on-again off-again for awhile, and then he went over to her house and cut it off face to face. Rachel asked him to tell her a date of when they broke up. He's trying to weave and doesn't want to give her a straight answer. Poor Rachel is also dealing with crazy ex now lashing out at Demario and letting her crazy flag fly. Rachel can't get a straight answer outta no one. Demario doesn't know which story to go with and he's told so many lies he can't keep them all straight. Rachel grabs the girls phone and says that what she sees in the phone doesn't make it appear that he was trying to stop any relationship from happening. Rachel tells him that she knows he wants to be here, but doesn't want to be here for her and he needs to get the "F*** out" and that makes me like her even more. She kept it together and was articulate even when she was pissed. I think Rachel is pissed at Demario, but is also pissed at ABC and her producers because she was played by them. They knew Demario had a past and they weren't looking out for Rachel.
Josiah was genuine and real and said he's looking to protect Rachel and she loved it. He went in for the kiss, and tried to suck off her face, so I wasn't a huge fan of the kiss, but still like him.
Eric and her went with talking about their love languages and she talked about how quality time and physical touch are her love languages which is not that surprising and why she went in for the hug and kiss with him.
Josiah gets the date rose from Rachel for the deep conversation and the protectiveness she felt around him.
Bryan who got the first impression rose, did not get a date this week but was able to reassure her and get her to smile, was able to make out with her by trying to suck off her face, and then had a table set-up because he's a Chiropractor, I don't know if he adjusted her, as it looked more like a massage to me, but she seemed to enjoy it.
We are seeing Rachel laughing and having a good time with the guys, and DeMario shows up at the gates of the mansion, Mr. Harrison is brought forward to talk to him from security. Harrison comes and talks to Demario and says he'll talk to Rachel and see if Rachel will want to talk to him. Security is hanging with him, but Rachel admits her curiosity is at an all-time high and she's wondering what he could say. Rachel and Harrison go out to talk to him and the rest of the guys are all coming out of the limo as well to talk to him. And we get the dreaded "TO BE CONTINUED"
We'll have to turn in next week to see what happens with the mob and Demario, and to get our rose ceremony where hopefully Waboom guy is going home as well as Blake. This week has given me a couple favorites, let's see what I think next week!
Until then, have a great week and enjoy the first unofficial week of summer!
Lindsay