Let's start off by talking about the revelation that came out this week about the reason why Rachel likes basketball so much could be because of her ex-boyfriend being Kevin Durant, formely of the Oklahoma City Thunder, now the Golden State Warriors. The Kevin Durant who gave this moving MVP speech and talked about how his mom is the real MVP and cried and didn't care who knew it when he showed how much he loves him Mom:
Yeah….so good luck Bachelor contestants trying to live up to Kevin Durant. Rachel, it looks like Kev is still single, so if/when you and your final guy break-up, you should probably look him up. ABC is airing the NBA Finals (which he's playing in) so they'd have a hook-up for you!
Alright, back to this episode. We're back with DeMario trying to sneak back in, and Rachel isn't having any of it. She shows again why she may very well be my favorite Bachelorette. She doesn't fall for his smooth talking, or his puppy dog eyes or good looks. She tells him, had he been honest with her, there's a chance he could be in the mansion, but contrary to his cute lil quote he spouted out his happiness is not in the mansion, but she's hoping he finds happiness, but finds it elsewhere, goodbye DeMario and walks away and towards the guys who'd gone out to save her, to realize she ain't no damsel in distress and doesn't need no saving!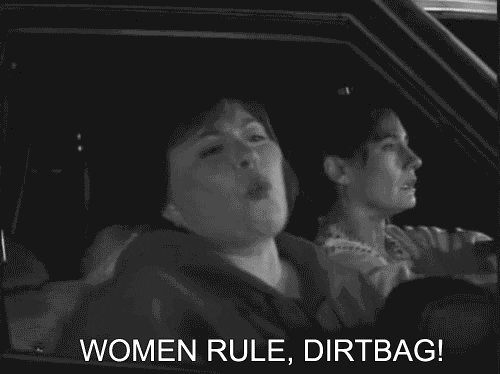 We finally get to the rose ceremony where we have:
Peter—first one-on-one date and rose
Dean—Mr. Smiley got the group rose date
Josiah—second date rose for feeling protective of her
Bryan—chiropractor, 37, first impression guy
Bryce—firefighter
Eric—-the guy from ATFR who danced with her
Anthony—no clue other than he looks like Mr. Clean
Will—he dressed up like Urkel the first night, but got the kiss tonight playing basketball on the driveway, you go Urkel!
Jonathan—-tickle monster is going further than I thought he would
Jack Stone—attorney with very white, great smile
Matt—-he dressed up like a penguin the first night & I got nothing else
Alex—-no clue, but he's Russian
Adam—-he's the one who brought AJ the lil doll/puppet with him
Kenny—professional wrestler/who has the 10 yr old daughter
Brady—-no clue
Lee—singer/songwriter who will become a villain
Iggy—-he's the one who just keeps squeaking by
Fred—-from camp counselor to Bachelorette
FINAL ROSE—-Diggy—he has 500 pairs of shoes you know
So those going home are Jamie, I have no clue who Jamie is. Blake & Lucas aka WABOOM. Lucas & Blake are ridiculous and going home because they cared more about one-upping each other than they did about Rachel. They then argue on the driveway in their final interview and it seems so forced and fake. Did they plant this? Are they actually friends and knew they'd get America talking if they "hated" each other?Also, this is their audition for Bachelor In Paradise, which is crap and I don't want to see either of them on Paradise, let alone both of them together. At least Nick & Josh on Bachelor in Paradise their feud started on the Bachelorette, rather than this one 
Alright, we're going on our group date! We're going to the Ellen show and taking:
Bryan
Jonathan
Peter
Alex
Will
Fred
They are going on the set of Ellen and who doesn't love the Ellen Dejeneres show. They all know they're gonna have to dance so they're attempting to warm up and get used to that. Ellen cracks me up as Rachel gives her a heads about the guys intro out of the limo, she's not a fan of tickle-monster and also not a fan of Urkel. Though Ellen does tickle the tickle monster.
The guys come out and  are dancing like strippers with the audience and Rachel & Ellen are laughing and critiquing them. The one that was the most surprising was Alex, our Russian has a hidden side.
I have to admit this date, Bryan's cockiness annoyed me just a tad. Not enough to root against him, but enough for me to want him to be a little bit quieter because I didn't want him to say something that would make me like him less. The good news is that I liked Peter more, as he was the one during Never Have I Ever that said he hadn't thought about having sex with Rachel yet. Of course ABC got the questions risque by asking about nude selfies, who's peed in the mansion pool (ahem Alex) and who's kissed Rachel before.
The worst thing about this date is that Fred was all up in his head once he found out that most of the guys had kissed Rachel except for him on this date. So he asked if he could kiss her, and Rachel acted as if it was the most bizarre request ever, but I thought he handled it very tastefully and if anything, she was the one who made it slightly weird. She says the moment is gone and it's awkward, he starts talking again but interrupts himself when his face lands on her face and he makes out with her. She kisses him back and he's so excited. He tells us in his interview that he loves her and when they kissed he saw their wedding day. This boy was obsessed with a girl he knew 20 years ago, and built it up to be too much in his head.
Well Rachel grabs the rose and Fred, and ends up saying she respects him too much but doesn't see a future, she only sees their past and I'm so sad for Fred and embarrassed for him and want him to stop talking about how he loves her! I respect that she didn't lead him on, but it was painful.
Alex gets the group date rose on this date.
The one-on-one date was for her and Anthony, Mr. Clean. They ride horses down Rodeo drive and i don't really understand this date. I think this is the attempt of being the equivalent of the makeover date they do on the Bachelor, though it wasn't quite that, they got cowboy boots and hats that they tried on while staying on their horses they took into the stores.  Anthony grew on me because he had a very strong confidence about himself this whole date and was an active listener and Rachel seemed to be falling for it. It wasn't a super memorable date for me, but as long as it was for Rachel & Anthony that's all that really matters 🙂
The last group date had us bring back some of Rachel's girls. We have Corrine, Raven, Jasmine and Alexis. The girls set-up a date where we're taking the guys to a Saloon so they can mud-wrestle. The girls on the way to the saloon ask guys who they think may not be here for the right reasons. Bryce the firefighter is super sweet and trying to be as PC as possible and ultimately says he doesn't think Eric & Rachel are a great fit. Well Raven goes and tells Rachel that Bryce as well as Lee both told her they don't trust Eric's motives.
After Bryce wins the round-robin mud wrestling tournament, Rachel grabs Eric to talk to him. Now since the last rose ceremony Eric has gotten all up in his head about the mind games and what is really going on this show. I think the producers are messing with him, or he's not realizing that the contradictory things he sees are producer driven. Someone pointed out that Eric is very naive. He's never been in a real relationship before and wears his heart on his sleeve and some of the guys take advantage of it and push his buttons to their advantage. This whole situation with Eric upset me, especially concerning Lee who seemed to just to want to stir the pot, but be far enough away you don't realize all the angst he's causing. I feel like Eric was the victim of Lee's manipulation way more than Eric actually purposely starting something. He got the rose on the date, but we were left with another "To be continued" because Eric is trying to defend himself against Lee who is stirring the pot and I'm afraid Eric is going to go home & we're gonna be stuck with Lee.
Overall this episode was good, there wasn't a whole lot of substance to this episode. I'm glad Waboom & Blake are both gone, as I was not fans of them. Poor Fred and poor Eric. There was lots of dialogue going on with the guys and this showed yet again, they can be more dramatic than the girls when they're all at the mansion. That seems like a good thought to leave you with 🙂
Until next week!
Lindsay